INDOOR BOWLING in Sleaford Wednesday 23rd February 2022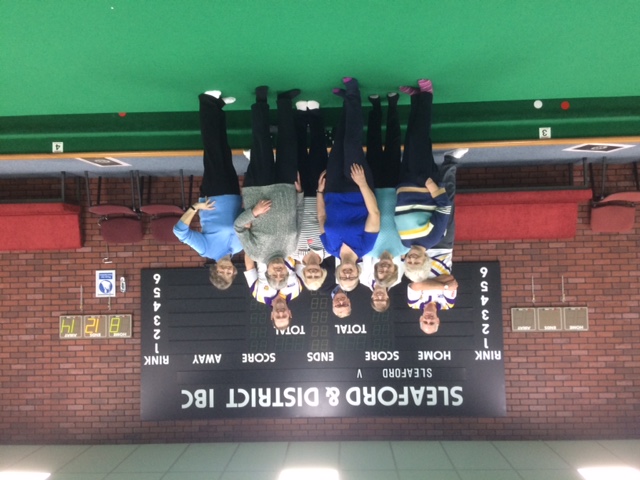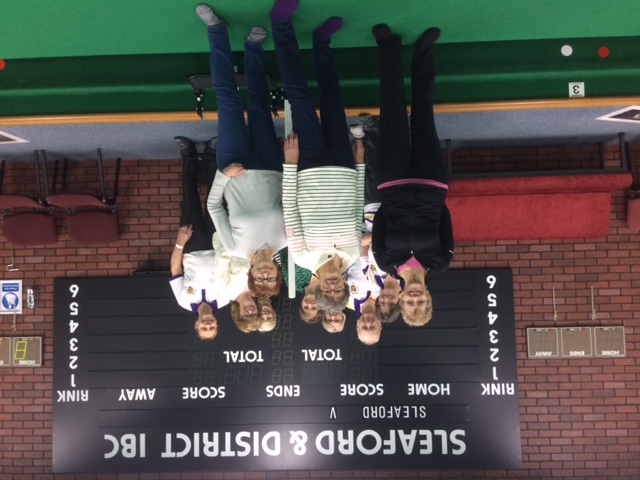 .
Ladies from across LSFWI pose for a photo at a taster session on Indoor Bowls at the Sleaford and District Indoor Bowls Club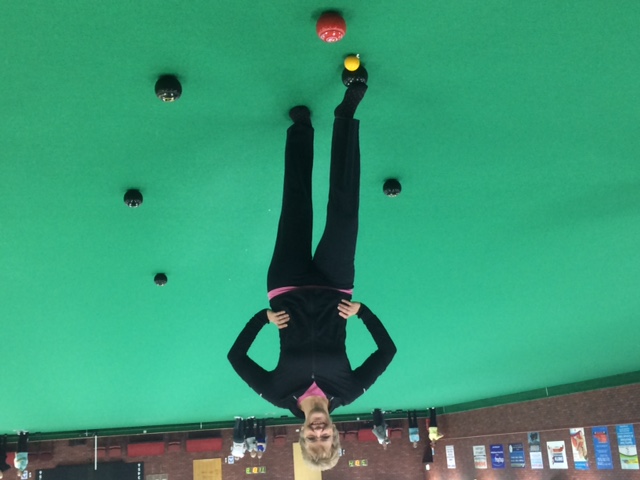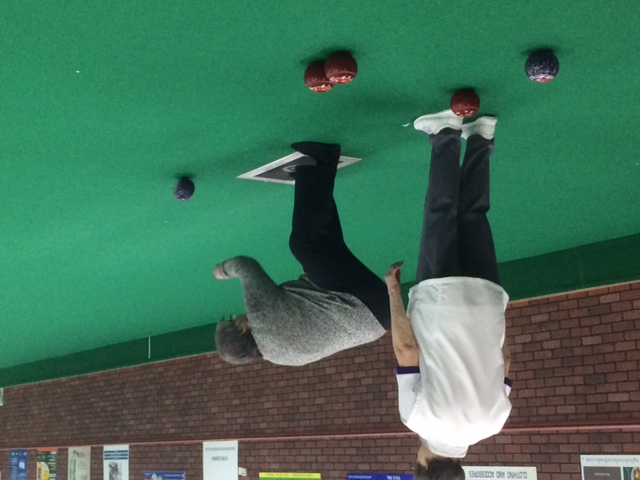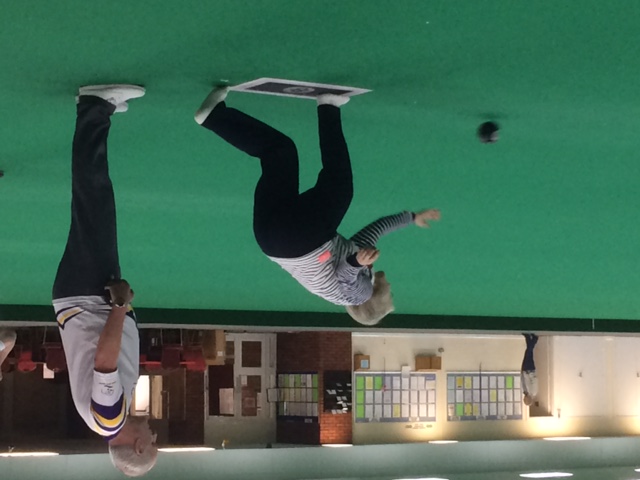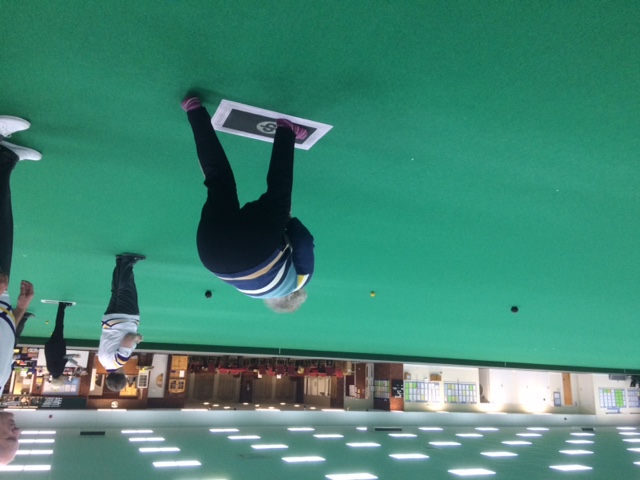 .
~~~~~~~~~~~~~~~~~~~~~~~~~~~~~~~~~~~~~~~~~~~~~~~~~~~~~~~~~~~~~~~~~~~~~~~~~~~~~~~~~~~~~~~~
.
FIVE GO WALKING IN N & S RAUCEBY
Scribe : Diane Wheatley
Sounds like a title for an Enid Blyton's book, doesn't it?
Five members from LSFWI's came together on Thursday 15th July to take part on another walk organised by the Federation. We met at the The Bustard pub in South Rauceby, near Sleaford, Elizabeth Mantle was our leader, ably assisted by Chris Jordan.
Although a little overcast, the day turned out to be quite a mild one with no forecast of rain, ideal for our walk.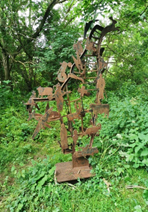 It was to be a walk encompassing some sculptures and woodcarvings, the first of which w
e almost missed as it blended so well into the background of the little copse we were walking through. Much of the circular walk took us around the edges of arable farmland, but there was also the inevitable muddy parts along some of the tracks to avoid.
We enjoyed some lovely conversations with each other and shared some very useful tips, one of them was the "What3words" app – this is a free app that can be installed on your phone which gives every 3 metre square a unique combination of 3 words. This is a very useful app as it could be used in circumstances such as in need of emergency, car breakdown, or even to plan exact meet up locations.
The melodious sounds of children playing in their pre-lunch break drifted across to us, a few minutes later we turned the corner and there was the school.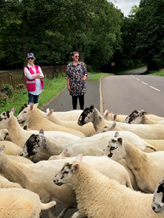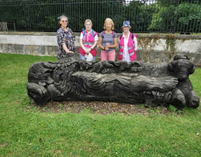 It was just as we finished
admiring the final woodcarving that we enjoyed the highlight of our walk - a large number of sheep had to be herded across the road by a clever border collie, into the grazing fields of Rauceby Hall.
Finally all five of us celebrated the end of our walk with a delicious lunch at The Bustard pub.
~~~~~~~~~~~~~~~~~~~~~~~~~~~~~~~~~~~~~~~~~~~~~~~
LINCS SOUTH ANNUAL MEETING 2020
Everyone who attended the Federation annual meeting at Springfields, Spalding had a great time. The feedback was very positive with many members saying that it was the best one yet! We enjoyed some excellent speakers including Nikki Cooke from LIVES, Caroline Bingham from Lincolnshire Life, Revd Christine Pennock (who had us in stitches) and Adam Smith who entertained us in the afternoon with songs and stories from many West End musicals.
We were all encouraged by Adam to join in with his singing. All the committees had first-rate stands. The Advisers celebrated International Women's Day by staging a quiz for members to identify inspirational women and to match quotes that were attributed to them.
There were some lovely local crafts people selling a variety of items including jams, chutneys, cakes and honey to buy plus a WI sales table
At the end of the meeting Debbie gave her thanks to all for the loyal support that she had received over the ten years that she had been Federation Chairman. She had chosen to take this opportunity to stand down and thanked all those who had helped make it an enjoyable time. She spoke of Royal visits to the Federation and of the Royal garden parties that she had attended and said that she felt lucky to have had these experiences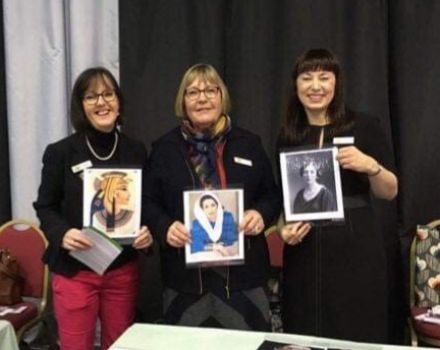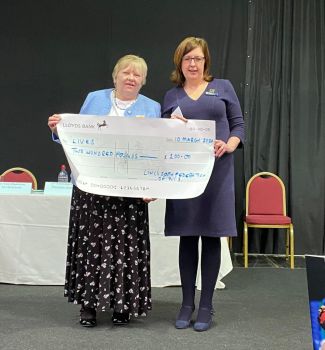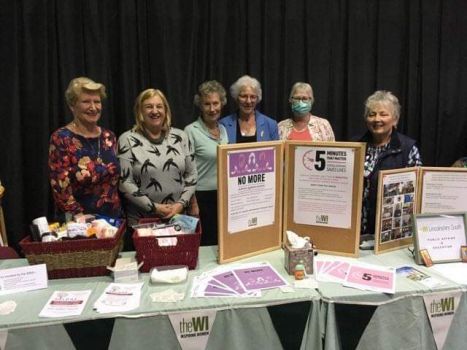 BICKER WI
We had our usual busy and enjoyable year in 2019 including Spring and Christmas meals out and an excursion to Lincoln Castle. Our final big event was our annual party on 14 January with our friends from WIs at Amber Hill, Heckington, Pinchbeck, Swineshead and Wyberton, plus guests from the village. 50 of us were present and we were entertained by Rick Roberts whose music and singing kept us dancing all evening.
I write this on the 29 March when we are all in lockdown. One of our members Eilene, has suggested that we keep in touch by email etc and share our survival hints and tips and continue with our usual competitions by posting photos of our entries online.
May we all emerge safely from this challenging time and look forward to being together again at our meetings
Kate Burgess OBE
SLEAFORD CENTRE WI
This festive season was very busy for us all at Sleaford Centre WI. The Christmas tree pictured, is called Buttons and Bows and was our entry in the Christmas Tree Festival at our Methodist church. Our ladies made the decorations from buttons and pipe cleaners.
We also held a market stall at the Sleaford Christmas market, also in December. It was a cold and bright day and was thoroughly enjoyed by the members who came to support the stall.
At our December meeting we all enjoyed a rousing evening of fun entertainment by 5 members of The Lincoln Ukulele Band and a festive supper. Great fun was had by all!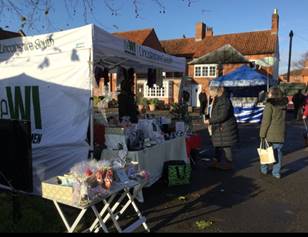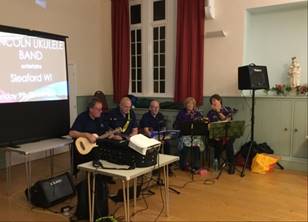 LONG BENNINGTON WI
Now with 52 members, our WI is thriving. In response to member requests, a group has been formed to explore a range of crafts. We meet fortnightly in the village hall to enjoy learning or developing a skill, encouraged by in house experts, and making new friends. Currently we are focusing on crochet which is proving a challenge for some of us but we are having great fun!
LINCOLNSHIRE SHOW 2019
The WI marquee at this year's Lincolnshire Show was, as usual, a very popular place to be! The cafe did brisk business, as did the New2You stall and the sales table.
To celebrate 150 years of the Lincolnshire Agricultural Society, the marquee featured a display of WI campaigns that had an agricultural connection and the co-operative competition theme was 'Down on the Farm'. The standard of entries was high and all the judges remarked on the level of workmanship and creativity of all members involved.
The co-operative class: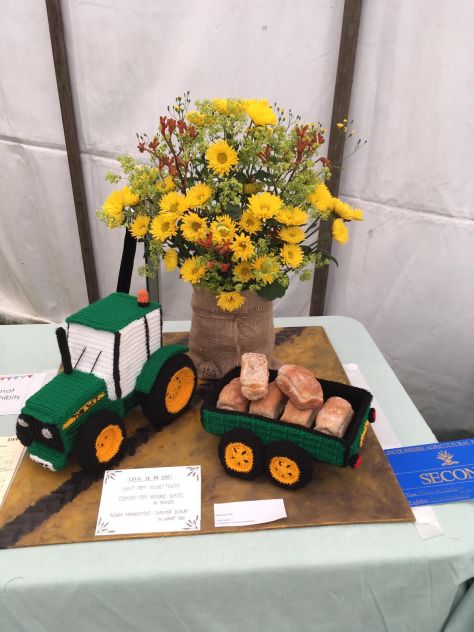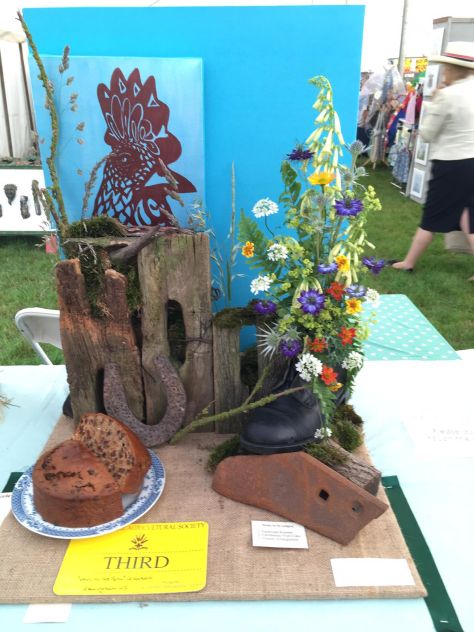 Winner: North Scarle
Runner-up: Jambusters
Third: Bassingham
Class 2 'Your 5 a Day'
Winner: Louise Wright (Jambusters)
Runner-up: Sheila Liddle (Metheringham)
Third: Pauline Hamshere (Long Bennington)
Class 3 - Home made shopping bag
Winner: Barbara Nicholson (Wellingore)
Runner-up: Sheila Liddle (Metheringham)
Third: Jackie Jukes (Navenby)
Class 4 - 'My Lincolnshire' collage
Winner: Liz Ray (Navenby)
Runner-up: Michelle Kitchener (Metheringham)
Third: Jackie Jukes (Navenby)